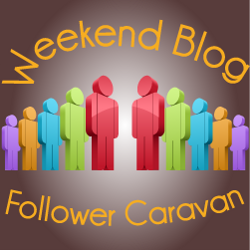 Here's the task to follow:

1. Make a blog post with our WBFC Badge to welcome all our participants.
Put the links of the sponsors for the week.

WBFC would not be possible without the following sponsors. This week, Chika Bits and Dens Online are generous enough to share some blessings to participants.


2. Submit your blog post to the host. Please click the above badge.

3. Visit other participating blogs and leave a comment at our fellow participants' welcome post that you have followed them thru Google Friend Connect.